We showcase prose, poetry, and visual arts from emerging and established creative folks throughout the year. We also periodically publish personal essays, interviews, reviews, artworks, and links to published works.
DiggingThroughTheFat.com is part of Digging Press, LLC, an organization committed to promoting the literary and visual arts.
At this time, we are only accepting submissions for our Chapbook Series. 
Simultaneous submissions are accepted as long as they are indicated as such and the submission is withdrawn from Submittable immediately upon acceptance elsewhere. Only previously unpublished works will be considered for publication.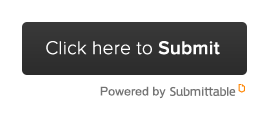 Submission Periods
Community of Visual Artists
We are seeking to showcase a community of visual artists. Instagram is a key tool to promote artwork and gain loyal fans and collectors. We want to help. If you use Instagram as a place to catalog your portfolio of work, send us your link. We will be curating a listing of artists to follow on Instagram in our Community feature.
Submit a link to your Instagram, a short bio and/or artist statement, and a high-resolution image as a .jpeg file via Submittable. We have a limited amount of space but will consider every submission. Submission period: TBA.
---
Community
A few times a year we post web links to previously published works. Submission period: TBA.
Only include TWO literary journal publication links per submission period and only submit once per period. Please note: we only accept web links to works published in other literary journals.  is a celebration of the author and the literary journal where the work appears. We do not reprint text.
---
Poetry
Send up to three poems in a single upload. Your submission should not exceed three pages. Submission period: TBA.
Short Stories and Flash Fiction
Send no more than ONE fiction piece during the reading period. Word limit: 2,000 or less.
Submission period: TBA.
We only read blind submissions for fiction and poetry. That said, we welcome submissions from ALL. We especially want to encourage more submissions from women and nonbinary writers, writers of color, and the LGBTQIA community. Help Digging Through The Fat's community grow in diversity and beauty! 
---
Nonfiction – (not blind)
We welcome nonfiction submissions of typically less than 2,000 words in the following categories:
Reviews – books, film, music, art, and other
Q&A – short, question and answer interviews
Essays – critical or personal essays
Send no more than ONE piece during the reading period. Only previously unpublished works will be considered for publication. Submission period: TBA.
---
Accepted Work
Accepted works will appear on the Digging Through The Fat website. With permission from our published contributors, we may include accepted works in promotional material, and, at a later date, in a Digging Through The Fat anthology. Therefore, submitted work must be previously unpublished.
For general inquiries, please submit questions via our comments section below.