We publish prose/poetry from emerging and established writers and poets throughout the year. We also periodically publish personal essays, interviews, reviews, and links to previously published works.
Community
A few times a year we post links to previously published works. Our next submission period for the Community page is January 1, 2017 – January 31, 2017.
Nonfiction – (not blind)
From January 15, 2017 to December 1, 2017, we welcome nonfiction submissions of typically less than 2,000 words in the following categories:
Reviews – film, music, art, and other
Q&A – short, question and answer interviews
Essays – critical or personal essays
Send no more than ONE piece during the reading period.
Upcoming Submission Periods for Poetry, Flash Fiction, and Short Stories
Poetry
March 15, 2017 to June 30, 2017
Short Stories and Flash Fiction
September 15, 2017 – December 1, 2017
We only read blind submissions for fiction and poetry. Your name should not appear on the document or on the file name. Submissions that don't adhere to our guidelines will be automatically rejected.
Accepted Work
Accepted works (excluding Community links) will appear on the Digging Through The Fat website. With permission from our published contributors, we may include accepted works in promotional material, and, at a later date, in a Digging Through The Fat anthology. Therefore, submitted work must be previously unpublished.
Submittable
You can read all our guidelines on our Submittable page. Please do not email your submission.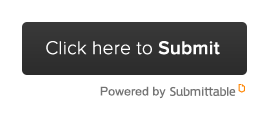 For general inquiries, please contact us at editor@diggingthroughthefat.com.