WE ARE HAPPY TO ANNOUNCE OUR FIRST
Digging Press Chapbook Series
April 15 – June 30, 2018
We are happy to announce that we will be accepting fiction and poetry submissions for our first Digging Press Chapbook Series. We are passionate about presenting a unique book design and offering editorial support. We aim to produce beautiful and artistic books. Selected manuscripts will have a small print-run, and authors will receive 20 copies plus $100 in payment.
2018: Spring Entry Period: April 15 – June 30
2019: Spring Entry Period: April 1 – June 15; Fall Entry Period: September 1 – October 31
We invite you to submit your manuscript for free or with a small donation, which will go directly to our contributors.
_
GUIDELINES
We want to encourage risks and redefine narratives. More generally, to nurture experimentation in the arts. For our chapbook series, please submit a manuscript between 20 and 30 pages. Please read the following carefully:
Respect our blind submission policy. Your 20 to 30-page manuscript must be free of any identity-revealing information, including in the name of your file or in the "title" field in Submittable. Submissions that do not respect this policy will be automatically declined.
You are welcome to include a brief bio or something about yourself in your cover note on Submittable, which will only be made accessible to the editorial panel after the group of Semi-Finalist and Finalist manuscripts has been chosen.
Include the following in your upload document: a description or synopsis of your work, title page, table of contents, if appropriate, an acknowledgments page. (If the manuscript contains individual stories or poems that have been previously published online or in print, note previously published work on the acknowledgments page.)
Please use a readable font in 12-point. Times New Roman or its equivalent is recommended. Manuscripts should be paginated (and double-spaced for fiction), not including front and back matter (table of contents, title page, etc.).
The manuscript must be previously unpublished as a collection (including publication with a press, self-publication, online/digital publication, and publication in a small, limited-edition print run).
Simultaneous submissions are acceptable and encouraged, but please notify us by withdrawing your manuscript on Submittable immediately if it is accepted for publication elsewhere.
Multiple submissions are not permitted.
Collaborative collections are welcome.
Hybrid/multi-genre submissions are also welcome.
We cannot accept translations.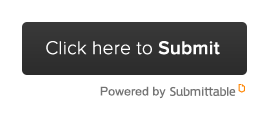 SELECTION
SPRING: The selected chapbook for the spring series is announced around the end of August each year.
FALL: The selected chapbook for the spring series is announced around the end of January each year.
Accepted works will be promoted in our online journal, and at our Facebook, Twitter, and Instagram accounts.
With permission from our contributors, we may include accepted works in promotional material for Digging Through The Fat and Digging Press, LLC.
Digging Press, LLC is a micro-press for cultural omnivores. Our mission is to encourage the crossing of boundaries by showcasing emerging and established folks whose creative endeavors fire up the fun in the literary and visual arts.
We publish the literary and arts journal, Digging Through The Fat, and produce the podcast, Digging Through with Gessy Alvarez.
We rely on donations and individual purchases to support our mission.  We appreciate any support you can give.
— Digging Press Team